Annual + suited for growing in packs for bedding plant sales
Alyssum
Approx. 90,000 sd/oz. Sow 4-6 weeks before spring sale. Germ in about 8 days at 60-70°F. Lovely, sweet-smelling, dainty flower clusters; excellent for beds, borders, containers and window boxes. Best in full sun, well-drained soil. Bloom June to frost. Space 6-12" apart.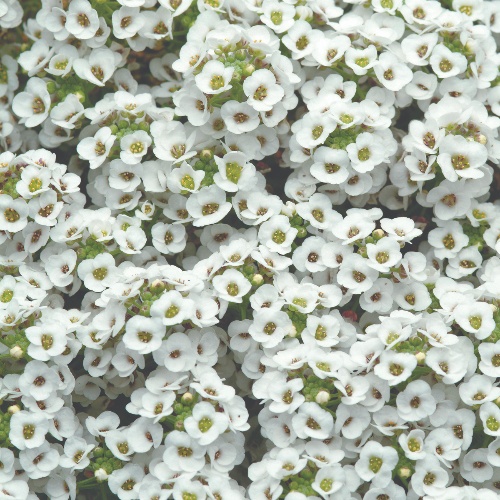 FilmCoat.
Large, durable flowers with tetraploid vigor and strong, thick texture.
Extra early and showy at sale and in the garden.
6" spreading to 12".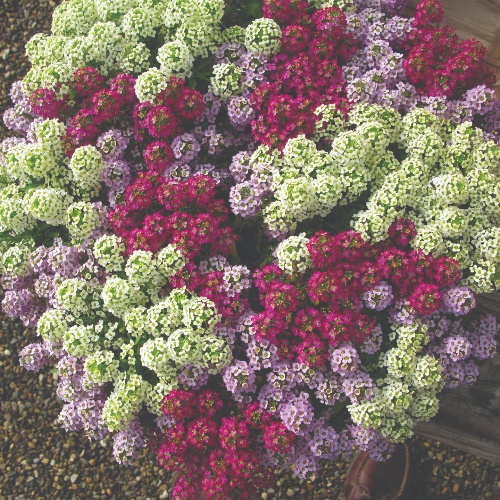 Ideal for bedding plant use.
Compact and early to bloom.
Ht. 3".
6213 White
6214 Mix