Annual
Gazania
Gazania rigens)
Approx. 12,000 sd/oz. Start 4-6 weeks before sale. Germ in 10 days at 60-65°F. Excellent for beds and mass plantings in full sun. 12-18" spreading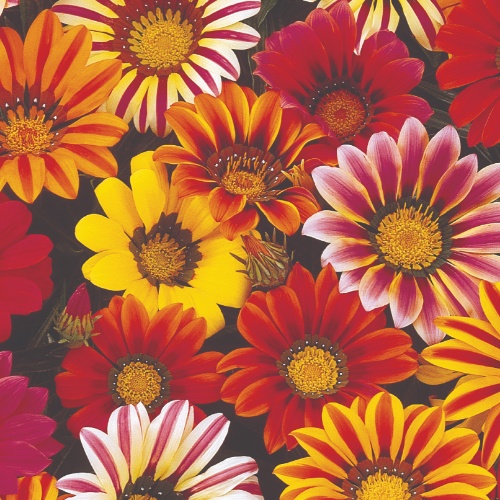 100sd
500sd
1000sd
5M
(per M)
1.55
5.65
9.00
7.55
Tetraploid.
Big multi-colored 4" flowers, many with 4 to 5 clearly defined colors of cream, yellow, orange, pink, bronze and red.
Compact plants with silver-green foliage.
Ht. 10".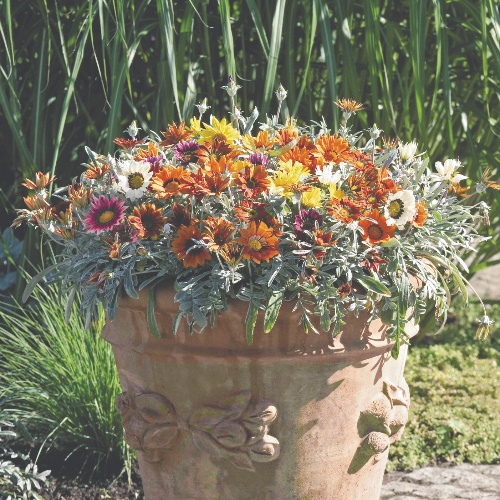 100sd
500sd
1000sd
5M
(per M)
1.70
2.40
10.15
16.75
Compact plants with 3" blooms on silvery white foliage.
Contains white, yellow, maroon, pink and orange.
Ht. 8".