Annual
Lobelia
(Lobelia erinus)
Approx. 800,000 sd/oz. Sow 10-12 weeks before spring sales. Germ in about 20 days at 70-75°F. Blooms late spring to frost in full sun to partial shade. Space 4-6" apart.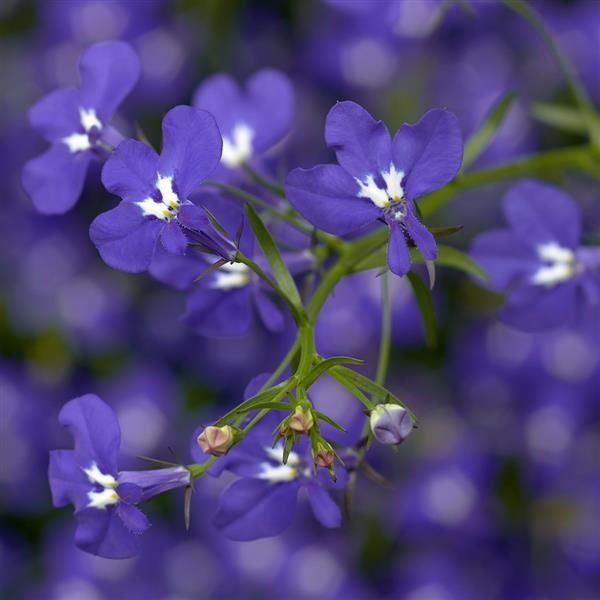 100sd
500sd
1000sd
5M
(per M)
1.55
3.90
6.55
5.35
Multi-pelleted early flowering rich blue with uniform, vigorous and compact habit.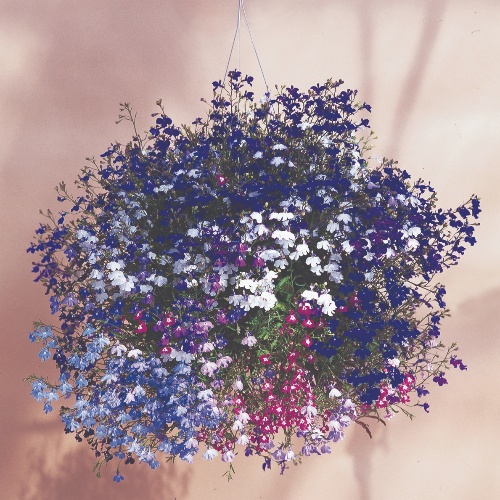 100sd
1000sd
5m
(per M)
10M
(per M)
1.55
2.45
1.75
0.45
Free flowering habit with a wide range of colors.
The dense, cascading habit is perfect for baskets and planters.