Annual
Nasturtium
(Trapaeolum majus)
Approx. 175 sd/oz. Germ in 7-12 days at 65° F. Gardens, hanging baskets, and containers. Flowers and young leaves are edible. Grows best in full sun and cool weather.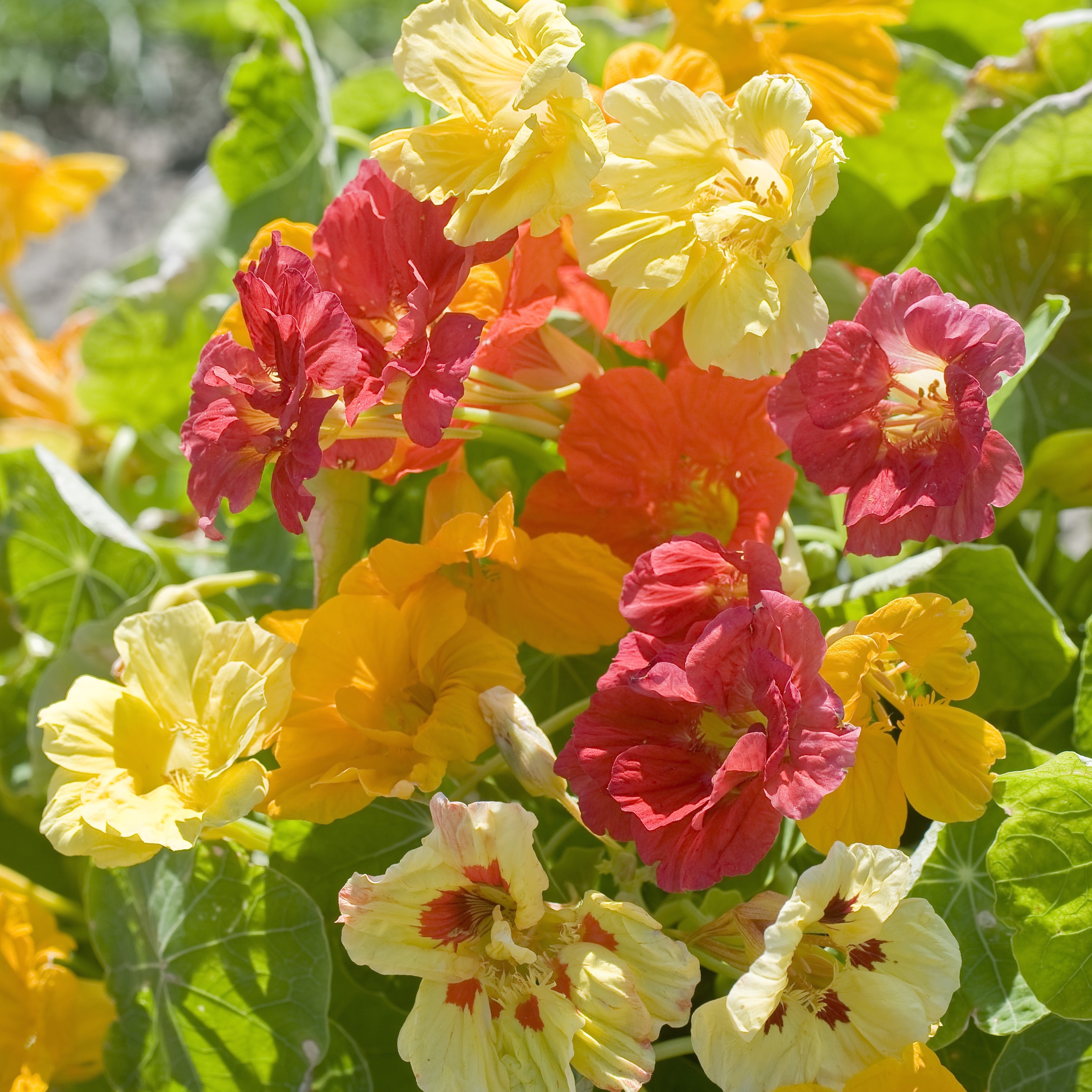 100sd
500sd
1000sd
5M
(per M)
1.95
7.90
12.15
10.05
10'' tall spreading 12'';
Dwarf, early.
Mix includes Cherry Rose, Golden, Mahogany, Mix, Peach Melba (Primrose cream w' red spots), Scarlet.