Annual
Ornamental Cabbage & Kale
Approx. 10,000 sd/oz. Sow 4-6 weeks before late summer. Sell in pots. Ornamental cabbage generally has round-edged leaves while kale has fringed foilage. Chill ornamental cabbage for 3 days in a dark refridgerator immediately after sowing. Kale does not require chilling or darkness. Germ in 7-14 days. Excellent for late summer to fall colors in mass plantings and containers. Best in sun and cool weather. Space 1½ ' apart.
100sd
500sd
1000sd
5M
(per M)
2.35
10.00

16.50
13.50
2' Cut flower type with round heads on clean, strong stems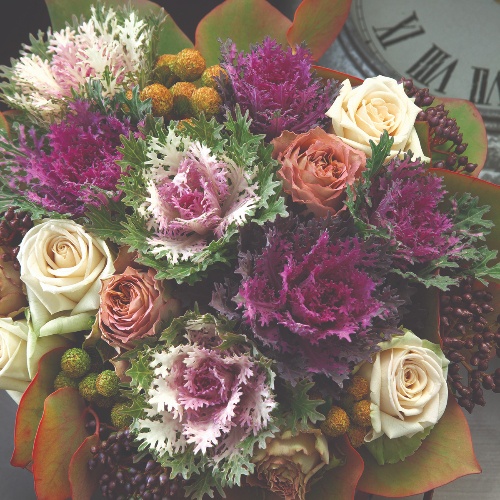 | | | | |
| --- | --- | --- | --- |
| 25sd | 100sd | 500sd | 1000sd |
| 2.65 | 6.25 | 28.70 | 52.40 |
24-36";
Feather leafed version of the Crane series.
Strongly colored heads with deeply cut ruffly leaves.
Heads are compact and a good size for shipping.
Long strong stems and excellent vase life provide durable and attractive product at retail.
Habit is very uniform and upright.
Cool weather intensifies color.
Plant spacing affects flower size.
Cutflower, Winter bouquets.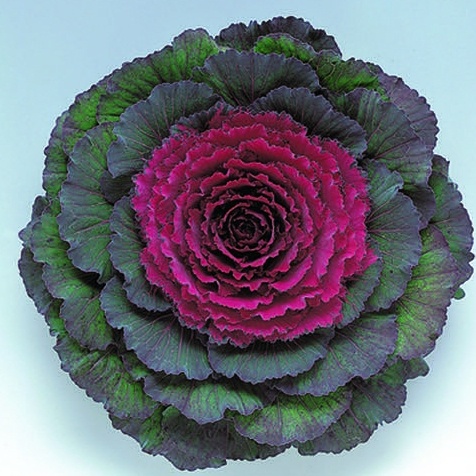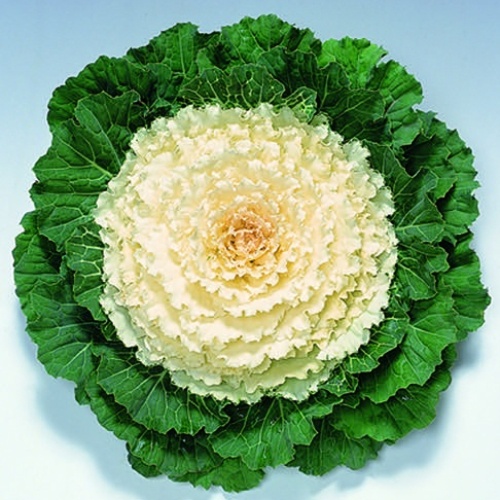 100sd
500sd
1000sd
5M
(per M)
2.30
9.80
16.15
13.15
Round leaf type.
Small, uniform and extremely cold tolerant in winter flower beds.
Ideal for 4-6" pot production.
Colors up quickly for winter show.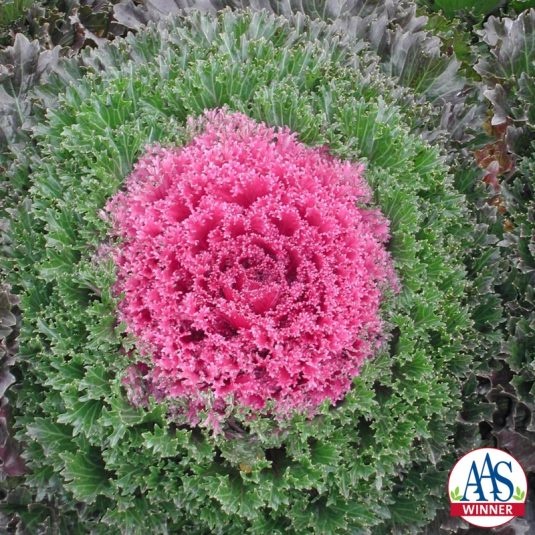 100sd
500sd
1000sd
5M
(per M)
8.60
39.50
72.15
58.75
8" pot, 12" gdn;
A true breeding breakthrough.
The first "shiny" flowering kale.
Unique, non-waxy, glossy leaves & vivid, purple-red color add brilliance wherever it is used.
Colors up in cool weather, ranging 55º-60ºF.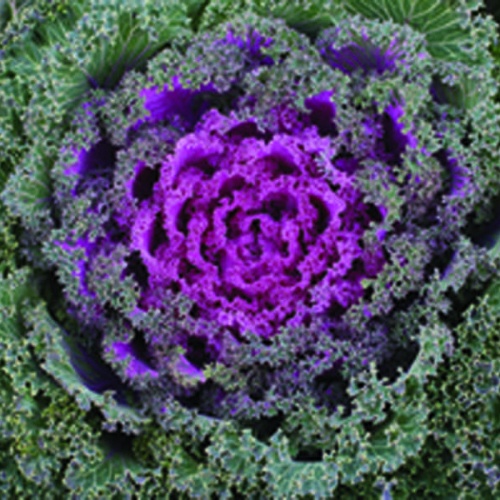 100sd
500sd
1000sd
5M
(per M)
3.25
13.60
21.90
18.10
Unique foliage is vibrant purple at base and tipped with deep, bluegreen ruffled fringe.
Robust, edible or ornamental for garden or container.
Ht. 15".
Ornamental Kale NagoyaF1
Series

Long lasting cool season bedding plant with uniform habit and colorful fringed leaves. Good for autumn to winter container sales.
100sd
500sd
1000sd
5M
(per M)
1.55
5.50
10.15
8.25
Ornamental Kale PeacockF1
Series

Feather-type produces deeply notched and serrated foliage. Excellent for late summer/fall color. Large heads and sturdy stems withstand cold. Also edible garnish. Ht. 10"
100sd
500sd
1000sd
5M
(per M)
3.25
13.25
20.60
16.85