Annual
Portulaca
(Portulaca grandiflora)
About 280,000 sds/oz. Sow 6 weeks before spring pack sales. Germ in 10-14 days at 70-80°F. Thrives in dry, poor soils and full sun. Good for rock gdns, borders, annual ground cover and baskets. Bloom spring to frost. Ht. about 6", spreads to 18".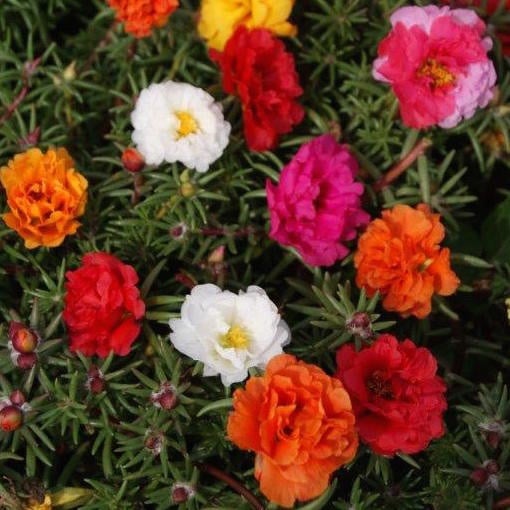 250sd
1000sd
5M
(per M)
10M
(per M)
1.55
2.45
1.75
0.45
Old-fashioned garden favorite.
Double and semi-double flowers in a range of bright, sunny shades.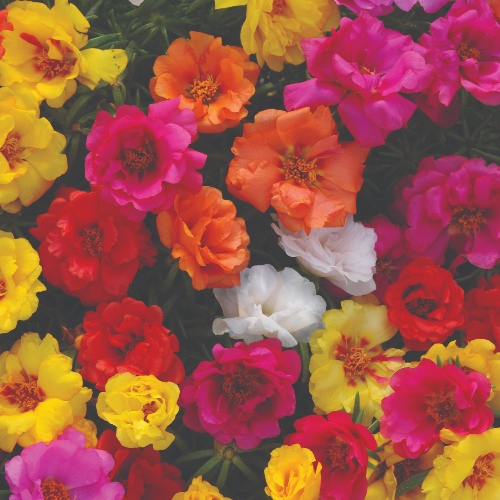 100sd
500sd
1000sd
5M
(per M)
3.25
13.90
23.15
18.75
Multipelleted.
10"; needs 1 hr less daylength for budding, can sow earlier & bring to bloom for market up to 2 weeks ahead of other series.
Large semidouble flowers.
Compact, mounded non-trailing habit is easy to handle & ship.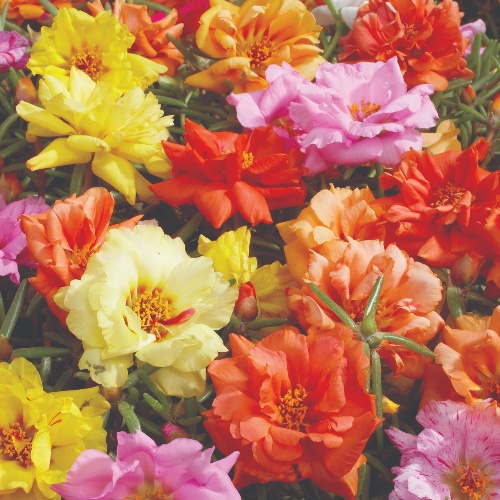 100sd
500sd
1000sd
5M
(per M)
1.55
2.40
3.40
2.85
Plants are extremely showy because flowers stay open longer.