Annual
Statice
(Limonium sinuatum)
Approx. 8,500 sd/oz. Sow 8-10 weeks before spring sales. Germ in 15-20 days at 70°F. Great for cutting, fresh, dried or garden in full sun.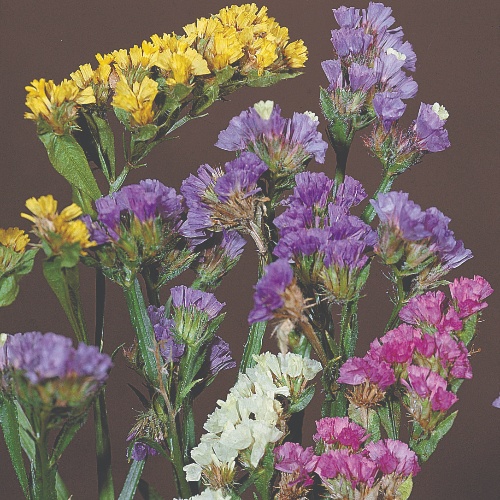 100sd
500sd
1000sd
5M
(per M)
1.55
2.20
3.15
2.15
Strawy blooms in graceful sprays on stiff stems. Color mix includes apricot, three shades of blue, purple, rose, white and yellow.
Ht. 21/2'.
Perennial
Statice
(Limonium tatarica)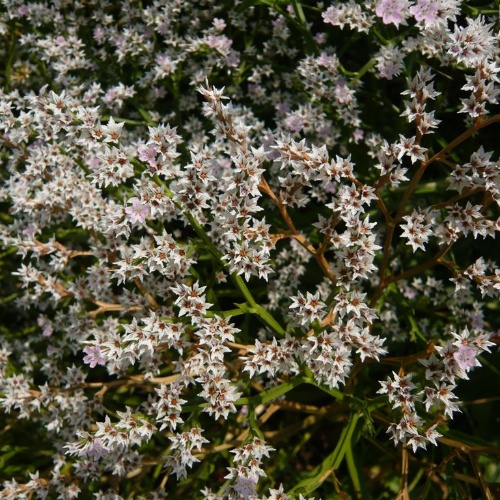 100sd
500sd
1000sd
5M
(per M)
1.55
3.00
4.30
3.70
Also known as German statice.
Long lasting, easy-to-grow filler for dried bouquets.
Plants form basal rosettes and in second year produce large . mounded sprays of tiny lavender-white star-shaped florets which dry to pure white.
Blooms in July-August.
Ht. 12-18".