for Fresh Market + Well-suited to growing in packs for bedding plant sales
Broccoli
(Brassica oleracea, Botrytis Group)
for fresh market + for bedding plant sales
Approx. 9,000 seeds/oz. Seeds germ in about 10 days. Set plants 12-24"apart in rows 18-36" apart. Days to maturity are from transplant.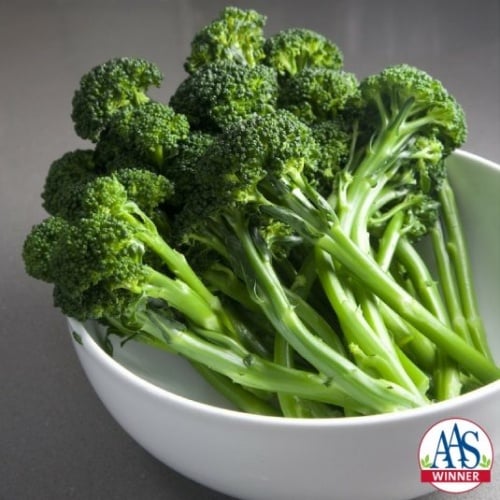 Dual Purpose. 5" crown heads in 50 days from summer transplant or 60 days spring, about a week earlier than Packman, for which ArtWork is currently the best early replacement.
10-14 days after crown harvest, aggressive side shooting yields high volume of broccoli bouquets which continues over a prolonged period, usually until growing conditions become unfavorable.
If only shoots are desired, the crown can be pinched at 1" diam at 40-45 days from transplant, with side shoots coming in 10-14 days and onward.
The entire side shoot is delicious as broccoli bouquet from its long stem to the compact clusters of fine beads at the tip.
50-60 days. You may have seen this type in the produce section at grocery stores recently.
Thin tender, asparagus-like stems bear numerous fronds of small linear florets along the upper section.
Vigorous 20-24" branching plants.
Pinch the central stem just before it becomes dime-sized to promote growth of side shoots.
Wonderful mild sweet flavor, and bright green color that kids of all ages love.
Continues to produce after cutting for another 4 weeks.
Good for early spring and fall crops.
Can be planted at close spacing for high yield.
Specialty Mkt, Fresh Mkt, Restaurant.
†Note - Orders for more than 10,000 seed require breeders
marketing agreement.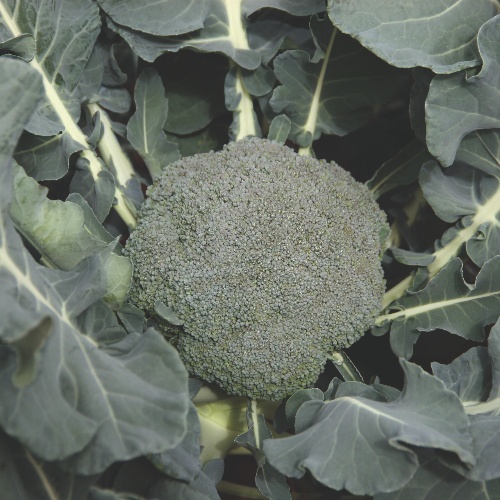 65-70 days.
Warm weather tolerant.
Part of the Eastern Broccoli Project. 5-6" domed heads for premium crown cuts.
Crops in spring, late summer or fall.
Mid green heads, uniform medium bead. Large frame plant about 24-30".
Resists purpling under stress.
Dense heads promote high packout weight.
Consistent in trials all over the eastern US including Georgia and other high temp areas.
Crown and bunching mkts.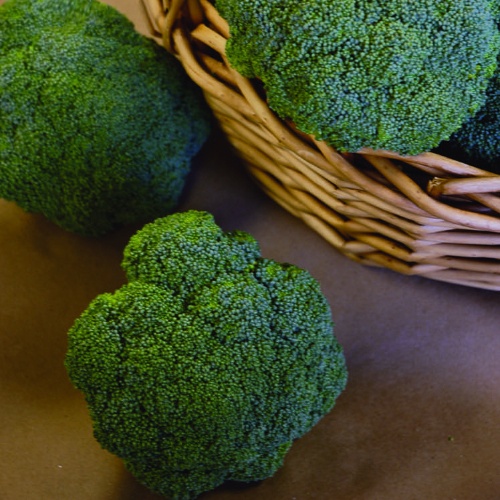 Heads are uniformly large, deep and heavy domed with small tight beads.
Early maturity and good holding ability.
Noted in trial reports for good cold vigor and heat tolerance.
Compact 22" plants with open habit. Resistant Hollow Stem, Brown Bead. Crown cut packs, Bunching, Florets.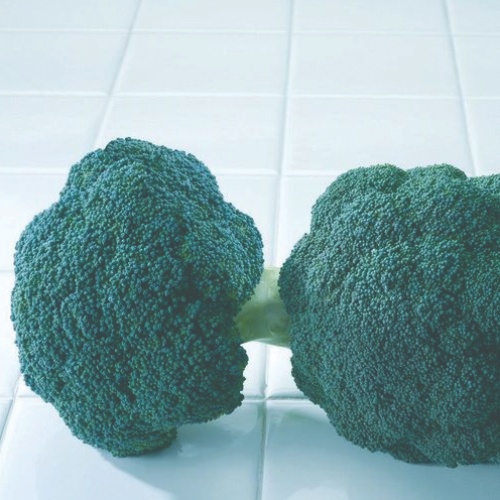 Compact plants.
Good heat tolerance and good fall cropping in breeder trials.
Premium quality.
Large smooth dome shaped heads are clean green with medium small beads.
Produces side shoots after central head has been cut.
Fresh Mkt, Regional Grocery, Bedding Plant.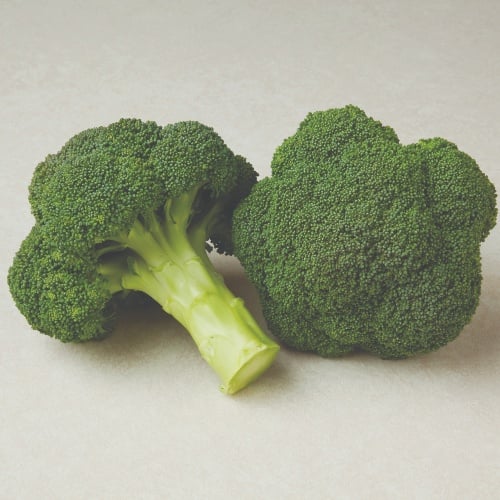 90 days warm, 100 days cool.
Strong heat tolerance.
Part of the Eastern Broccoli Project.
Plant spring for late summer to fall harvest.
Large, broad 7" semi domed heads, beautiful blue green mid size beads.
Tall clean stems with high held heads for easy harvest.
Medium frame plants avg 17".
Crown Cut, Bunching.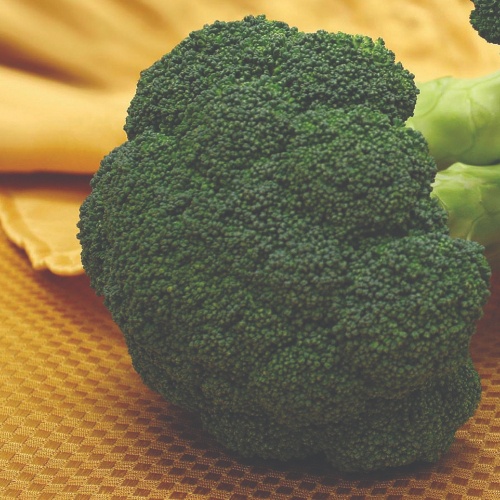 67-77 days.
Classy smooth dome shaped heads, with dense, small beads.
Tall clean stems.
Excellent for crown cut and versatile for fall, late fall, and spring to early summer harvest.
Overwinter production may add 20 days to maturity time.
Tolerant against Downy Mildew, Club Root.
Crown Cut, Fresh Mkt.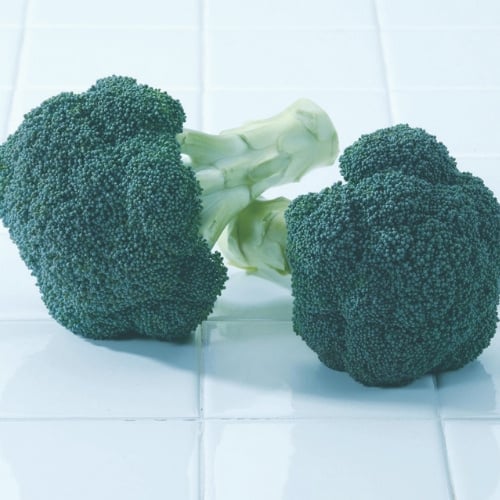 60-65 days.
Mid early and widely adapted across production areas.
Uniform harvest of large, tight, semi-domed heads with medium to small beads.
Sturdy habit stands well in field with good access for harvest.
Small leaf nodes leave little scar when stalk leaves are removed at harvest.
Fresh Mkt, Processing.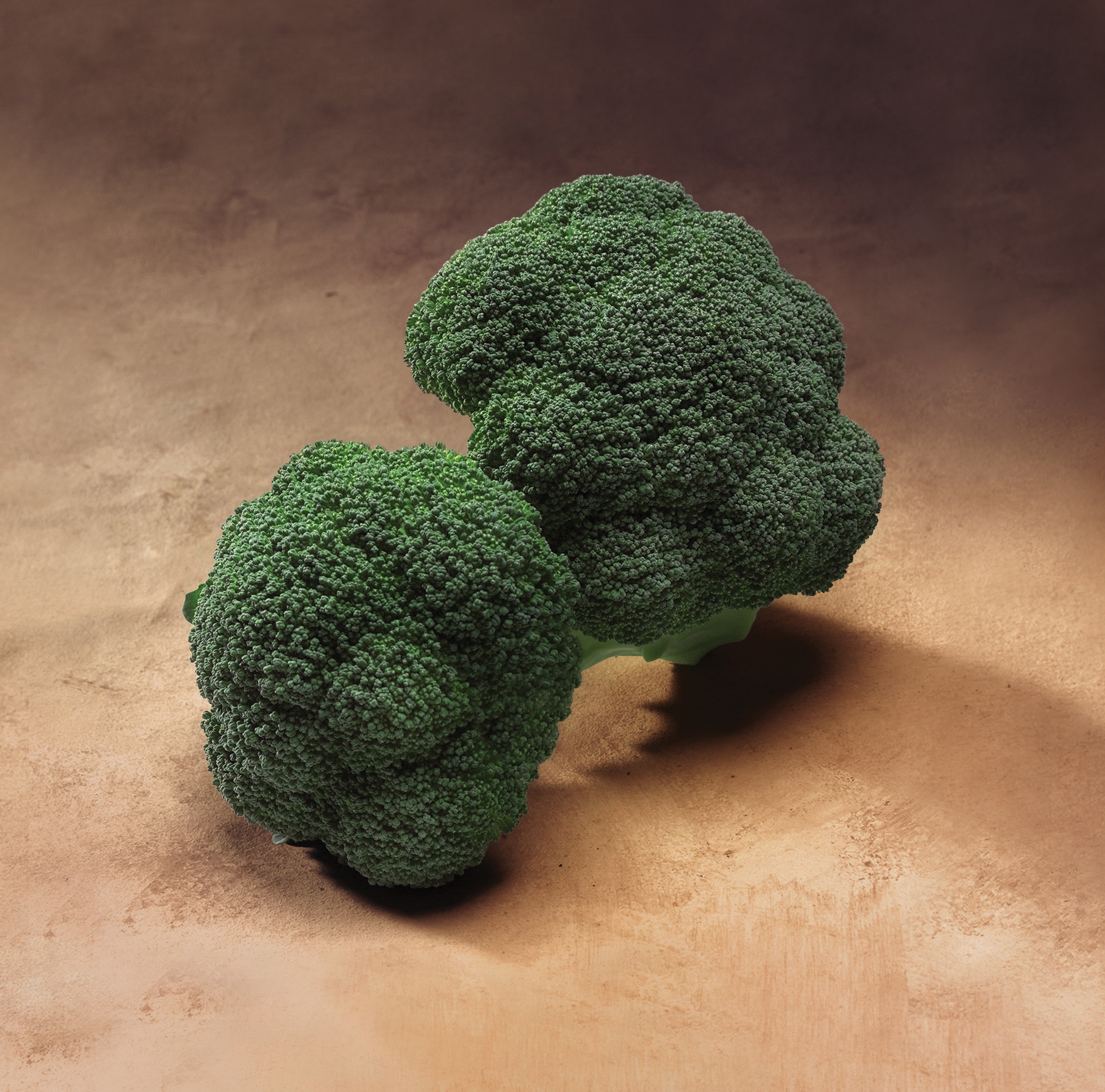 65 days.
Among the earliest Broccolis to tolerate and perform well after the onset of warmish weather.
Overall uniformity, ecellent smooth domed beads with small tightly refined heads.
Tolerant DM.
Bunching, Crown Mkt, Fresh Mkt, Shipping.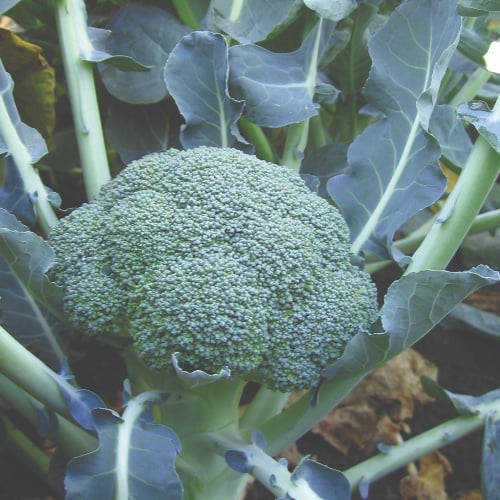 75 days.
Early and well adapted to warm season.
Part of the Eastern Broccoli Project.
Heads up into a smooth deep green crown with medium beads.
Long clean stems with minimal side shoots, excellent for bunching.
Concentrated harvest window. Minimal hollow in main stem.
Uniform beads, minimal cat eye in heads.
Vigorous foliage with good head protection.
Bunching, Floret, Local/Regional Crown.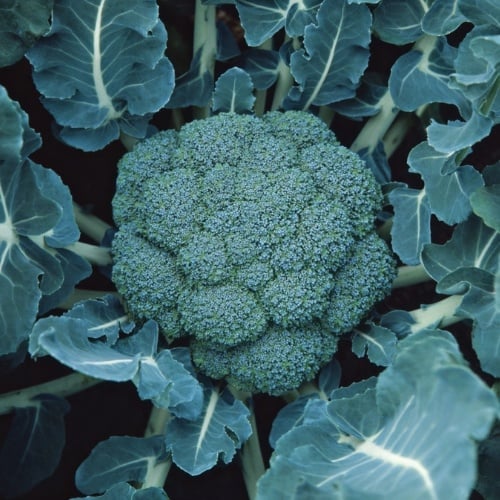 75 days.
Deep, dome-shaped heads, small beads, and vigorous plants.
Tolerant against Bacterial Leaf Spot, Black Rot, Downy Mildew, Hollow Stem.
Fresh Mkt, Processing.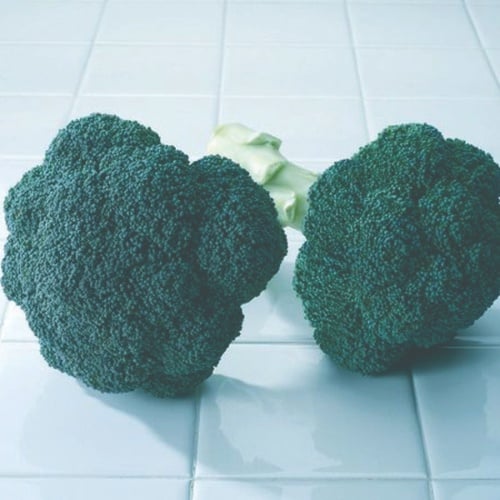 64-74 days.
High potential yield and weight.
Dome shaped blue-green heads with small beads.
Mid-tall plants with 24" top length have short-branching habit, great for bunching and cut processing.
Excellent replacement for Premium Crop when needed.
Tolerant Downy Mildew.
Fresh Mkt, Bunching, Processing.
In recent years, broccoli has become a major specialty crop in the United States, but the lion's share of it is produced in California and trucked long distances to reach markets.
Broccoli plants resist flowering when faced with more than 8-10 hours of heat per day. Without flowers, there can be no florets, so the farmer ends up with fields of green, leafy plants. No flowers, no broccoli stems.
In 2011, plant scientists at Cornell University set a goal to develop broccoli varieties that will grow in the hot, humid climate and variable weather conditions of the eastern United States. Success would result in a boon to the increasing interest in a ready supply of locally grown food.
The advantages of delicious farm fresh produce and lower shipping costs will offset expected lower yield per acre.
This year, Twilley Seed is pleased to offer three varieties which have proven themselves in the Eastern Broccoli Project:
Look for
and Broccoli Lieutenant hybrids to grow for local market.
Broccoli Raab
(Brassica Rapa, Ruvo Group)
Approx. 9,000 seeds/oz. 1/4 oz sows 100' of row. Direct-sow 2 lbs/acre. Sow seeds 1/4" deep in rows 21/2-3' apart. Seeds
germ in about 10 days.
1/16
oz



1oz



1/4
lb



1/2lb



1lb



5lb
(per lb)


1.55
2.50
8.55
14.45
25.50
23.35
60 days.
OP.
Popular ethnic vegetable.
Early.
Many small, tender shoots and leaves with delicious flavor.
Fresh Mkt.