Celery
(Apium graveolens dulce)
Approximately 72,000 sd/oz. Pkt produces about 500 plants; 1 oz produces about 10,000 plants. Seeds germ in about 21 days. Set plants 6-12" apart in rows 18-40" apart. Days to maturity are from transplant.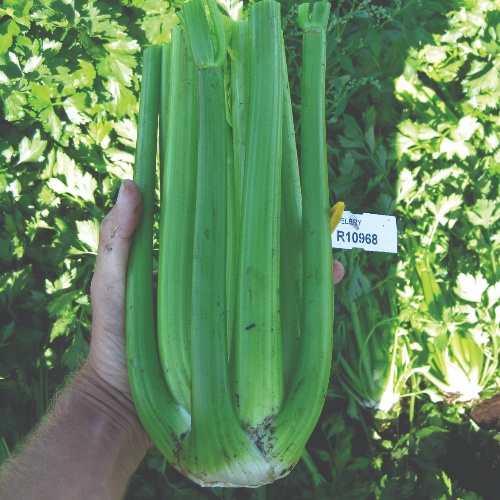 500sd


1000sd


5M
(per M)
10M
(per M)
50M
(per M)
10.35
15.45
12.35
7.50
6.55
80 days.
Early, smooth, dark-green stalks, excellent eating quality, good stress resistance.
Plant is compact and heavy with high yield potential.
Overall height is 2 ft, producing 1 ft stalks at harvest.
Resistant Fusarium.
Fresh Mkt, Shipping.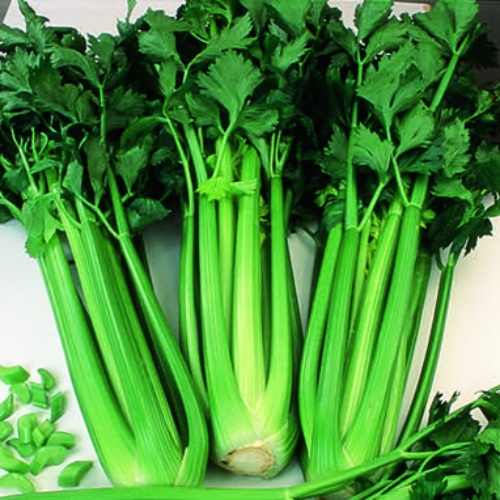 500sd


1000sd


5M
(per M)
10M
(per M)
50M
(per M)
2.25
3.40
2.70
2.30
2.00
85% & 95% germination 06/18 & 11/18
147,000 seed available
120 days.
OP
The first Tall Utah type to show excellent tolerance to Fusarium Wilt; slower to bolt than Tall Utah.
Plants produce compact, full hearted stalks of high mkt quality with long, smooth, medium dark green ribs.
Plants 25-27" tall with few basal buds.
Tolerant Fusarium 1-2.
Fresh Mkt.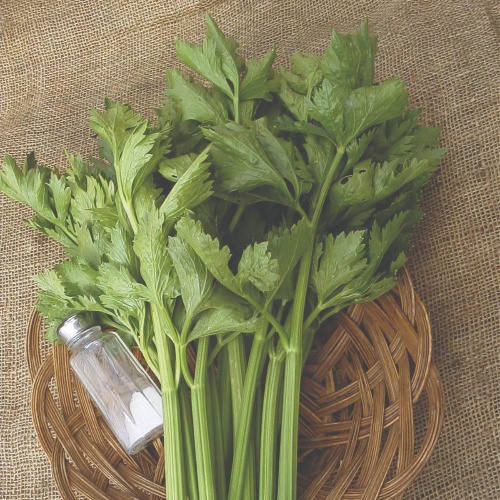 1/32oz


1/2oz


1oz


1/4lb


1/2lb


1lb


5lb
(per lb)
1.85
3.20
5.30
8.65
15.00
23.55
22.45
120 days.
OP.
Well-known and in demand for high quality harvest, superior pack.
Thick, smooth long petioles are produced on tall vigorous, sturdy plants, 10-11" to the first joint.
Resistant to brown check; Tolerance to certain strains of Western Celery Mosaic.